I'd like to believe that i'll make up one morning and not miss him anymore.
i'll finally understand that when he broke my heart it was for a reason, one I just don't understand yet, but when I do i'll know that be messed up and not me
Someday you'll cry for me like I cried for you.
Someday you'll miss me like I missed you.
Someday you'll need me like I needed you.
Someday you'll love me but I wont love you..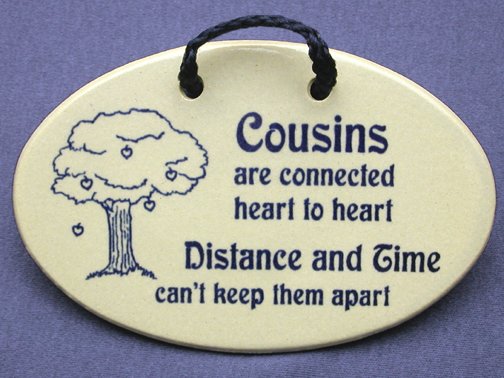 Cousins are connected heart to heart
Distance and time can't keep them apart
I never sleep because I am afraid of missing out on something beautiful.