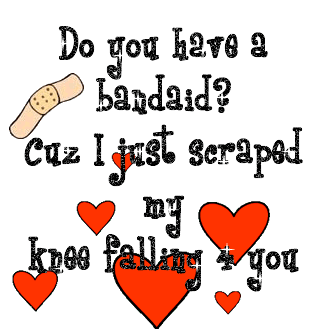 Do you have a bandaid?
cuz I just scraped my knee falling 4 you.
People say you can't live without love…
I think oxygen is more important.
If you love something let it go,
if it comes back to you it's yours,
if it doesn't, it never was.
Do You Believe in Love at First Sight ??? or
should I walk by again ???
He said…
I don't now why you wear a bra; you've got nothing to put in it.
She said…
You wear pants, don't you ?
I love you with all my butt, I would say heart, but my butt is bigger.