You can love two people at the same time,
But never at the same level.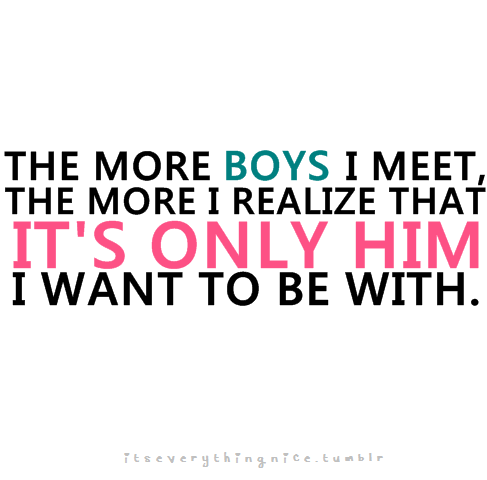 The more boys I meet, the more I realize that
it's only Him I want to be with.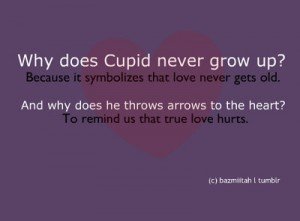 Why does cupid never grows up?
Because it symbolizes that love never gets old.
And why does he throws arrows to the heart?
To remind us that true love hurts.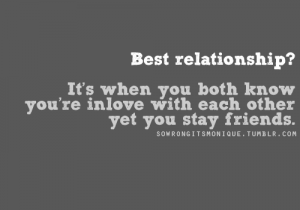 best relationship?
it's when you both know you're in love with each other
yet you stay friends.