My Love
belongs to a Marine
Panic sweeps my men
when they are facing
the american Marines.
~ Captured North Korean Major

Meeting you was fate
Becoming your friend was a choice
but falling in love with you was completely out of my control.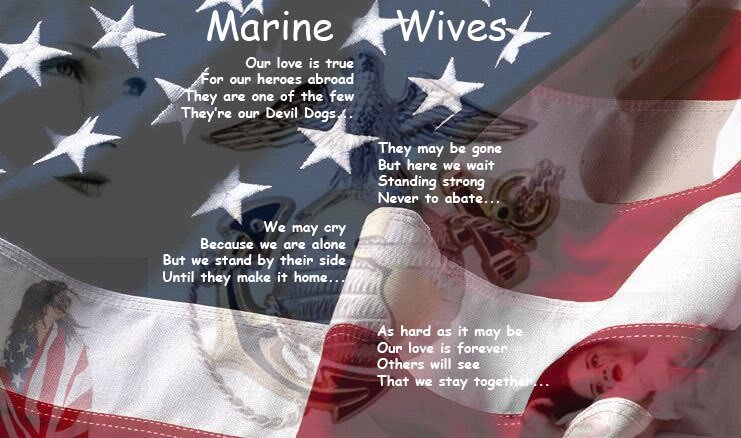 Our love is true
For our heroes abroad
they are one of the few
They're our devil dogs..
They may be gone
but here we wait
standing strong
never to abate
we may cry
because we are alone
but we stand by their side
until they make it home…
as hard as it may be
our love is forever
others will see
that we stay together..
Some people spend
an entire lifetime
wondering if they've
made a difference.
The Marines don't
have that problem
~ President Ronald Reagen
Joshua 1:9
I will be strong and courageous
I will not be terrified or discouraged
for the lord my god is with
me wherever I go